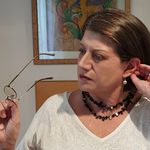 Jackie Guiter
미국
•
2:38 AM (GMT+02:00)
나의 언어
원어민
,
원어민
,
B1
,
A1
,
A1
원어민 쌤 프로필
I am an English-Spanish translator and teacher currently living in Spain. I first started teaching at NIU, Illinois, USA, as a Teaching Assistant, and once I graduated from my Master's degree I started to work as a Court interpreter and translator. After a few years I came to Spain, where I am teaching English and Spanish, while I still work as a translator (specialized in Psychology). Being a translator helps me better understand the process of learning a foreign language as an adult, and develop my teaching and language coaching techniques. Let me show you how - let's build your English (or Spanish) skills together and improve what you already have. You will enjoy learning with me!

Soy profesora de inglés americano y vivo en España. Empecé dando clase de español en la universidad de NIU, en Illinois, en EEUU, pero me vine para España, donde llevo varios años dando clase de inlgés a españoles. Soy traductora, así que puedo comunicarme en español cuando sea necesario: a veces la traducción es una herramienta muy útil en una clase de inglés. Prueba unas clases conmigo y verás cómo aprendes. Una vez que conozca tu nivel, puntos débiles que haya que trabajar, tus necesidades específicas y tus preferencias, trabajaremos juntos para conseguir lo que hasta ahora no has conseguido: empezar a hablar, a comunicarte en inglés y a ganar la confianza y soltura que necesitas. Y, a partir de ahí, ir subiendo de nivel hasta donde te propongas llegar.
더 보기
시범 레슨
One time, 30 minutes
선생님 통계
1시간 이내
5년 전
100.00%
2.026
25.7 평균 레슨
5.0
UNA FORMA SENCILLA DE APRENDER EL VERBO GUSTAR El verbo gustar funciona así: A mí me gusta una cosa...
How often do we see a cheaper price, go for it and ... end up regretting it? Some people seem naturally...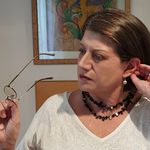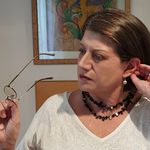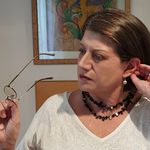 카테고리별 원어민 쌤 | 더 찾아보기:
시범 레슨
One time, 30 minutes