역대 최대 할인! 레슨 패키지 15% 할인 혜택.
만료일:

02:07:30:34

(쿠폰이 남았습니다.: 33)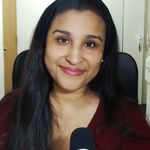 Rocío Solórzano ⭐⭐⭐⭐⭐
페루
•
11:24 AM (GMT-05:00)
원어민 쌤 프로필
Hola a todos❗
I'm very passionate about teaching my language 💖, that's why I'm An enthusiastic and professional Spanish Teacher 👩‍🏫, I've been teaching my native language for about 7 years to people from different parts of the world 🌎
This beautiful experience has allowed me to develop many skills and better understand my students' different needs.

👍My classes are very dynamic 💯, for the correct learning of a new language you will develop all the necessary skills such as:
✅The grammar📚
✅The writing ✍
✅The pronunciation 📢
✅Oral listening 👂
✅Oral expression 👄🗣
✅And more💪

With me you can feel confident in being able to communicate regardless of whether your level is basic, intermediate, or advanced, 👌 I will correct your mistakes in the most appropriate way so that you feel comfortable expressing yourself. You are sure that you are learning and improving. I will provide you with all the necessary tools so that your level of Spanish is quickly overcome and you can develop in any situation of daily life. I have high-quality audio, video, and the Internet. 🎤🔊🎥 🌐
I invite you to see my available hours and book a class with me, see you soon...

⚡POLICIES⚡:
🔸Classes must be booked at times (4:00 pm, 12:00 pm, etc.) Half-hour lesson bookings (4:30 p.m., 12:30 p.m., etc.) are not accepted.
🔸Only rescheduling or unscheduling of classes is accepted 12 hours before the start of the class. No exceptions
🔸If the lessons are within 12 hours, you can cancel the lesson and receive a 50% refund.
🔸If the lesson is canceled with more than 12 hours notice, a full refund is given.
🔸If the student is over 15 minutes late without notice or does not show up at all, the student will lose that class, it counts as a class taken even if it was not taken due to tardiness or no-show up. No exceptions.

¡Hola!😊
Me apasiona enseñar mi idioma💖 , por eso soy profesora de español👩‍🏫, llevo alrededor de 7 años enseñando mi idioma materno a personas de diferentes partes del mundo 🌎
Esta hermosa experiencia me ha permitido poder desarrollar muchas habilidades y conocer mejor las diferentes necesidades de mis estudiantes.

👍Mis clases son muy dinámicas 💯, para el correcto aprendizaje de un nuevo idioma desarrollarás todas las habilidades necesarias como:
✅La gramática📚
✅La escritura ✍
✅La pronunciación 📢
✅La comprensión oral 👂
✅La expresión oral 👄🗣
✅Y más

Conmigo te podrás sentir en total confianza de poderte comunicar sin importar que tu nivel sea básico, intermedio o avanzado, corregiré tus errores de la manera más adecuada para que te sientas cómodo de expresarte y seguro que estas aprendiendo y mejorando. Te proporcionaré todas las herramientas necesarias para que tu nivel se español sea rápidamente superado y puedas desenvolverte en cualquier situación de la vida diaria. Cuento con audio, vídeo y señal de Internet de alta calidad. 🎤🔊🎥 🌐
Te invito a ver mis horas disponibles y reservar una clase conmigo, hasta pronto.

😊Olá a todos ❗, eu sou do Perú, falante nativa de espanhol, minha educação e humanística e isso me dá experiecie necessária, para ensinar de uma forma muito dinâmica e divertida o idioma espanhol, em breve voce vai se sentir confiante de ser capaz de comunicar em qualquer situação da vida diária e em espanhol, então eu convido você a ter uma aula conmigo. Ate logo


더 보기
나의 체험 레슨
Welcome 🙂

In our test class we will do the following:

✅ Depending on your level of Spanish, I will do an oral test of your level of Spanish.
✅We will discuss what is the best teaching plan for you.
✅ I will show you the resources that we will use during class to complete our plan.
✅ You will have feedback on your strengths and weaknesses.
✅ I will solve all your doubts about the classes and the use of the platform.
더 보기
시범 레슨
One time, 30 minutes
선생님 통계
1시간 이내
7년 전
100.00%
9.662
25.8 평균 레슨
5.0
교육 경력

학위
Bachiller en Administración de Empresas
Universidad Peruana de Ciencias Aplicadas - Lima
Bibliotecología y Ciencias de la información
Universidad Nacional Mayor De San Marcos - Lima
Una de las cosas interesantes y particulares del idioma español es que debido a la diversidad de países...
카테고리별 원어민 쌤 | 더 찾아보기:
시범 레슨
One time, 30 minutes