15 Useful English Idioms and how to use them every day.
An idiom is a phrase made up of words that used together form a different meaning to their literal on.
For example, 'raining cats and dogs' does not literally mean that cats and dogs are falling form the sky like raindrops, which would be terrifying and dangerous!
It is a colloquial, and more empathic way, of expressing that it is raining very heavily.
15 Useful English Idioms and how to use them
Also known as: That was very easy!
If this has your mouth watering, don't get too excited. We're not going to be talking about food with this idiom. When someone tells you that something was 'a piece of cake', they're telling you how easy it was. Be aware of how you express this, because some people may perceive it as being cocky and overconfident.
Example: This exam was a piece of cake for me. How was it for you?
Also known as: Good luck!
Before you take this literally and get mad at somebody, let me explain. Break a leg is actually a form of expression to tell someone 'good luck.' Usually this is a common English idiom you would use right before someone goes up to perform or goes through an important event, such as a public presentation.
Example: Ready to get up on stage? Go break a leg!
3. 'Pull yourself together'
Also known as: Get yourself in order!
Pulling yourself together means to get your life in order when you're a mess. Maybe you have been through a breakup with your partner, and you need to 'pull yourself together' by getting back on the dating train or you are just being a bit lazy about moving forward with a particular project.
Example: We've got to finish this project by midnight tonight. Let's pull ourselves together and get this done properly!
Also known as: Stay strong!
Imagine hanging on to one arm at the end of a cliff. You're hanging on for dear life to stay alive, even as you feel yourself slipping. When you or someone else is going through a rough patch, you can offer some words of encouragement by saying 'hang in there' or 'stay strong!'
Example: We've just got one more mile left, you're already 99% there — just hang in there!
Also known as: What's your point?
Do you have a friend or family member who can't seem to stay on topic? They jump from one story to another, and they can never get to the point of the story itself. This is when you can tell someone to 'cut to the chase' (in a nice way).
Example: OK, you have been talking for thirty minutes about the same topic. Cut to the chase already.
Also known as: Forget about it and move on.
Are you struggling to overcome a difficult past or experience? Whether it was from your childhood or a recent event, 'getting over it' is the best way to move on with your life. In other words, 'get over it' means to get over an obstacle that's in your way (in most cases, mentally).
Example: So my friend Julie is really down, she is having trouble getting over her break up with Joe.
7. 'To feel under the weather'
Also known as: Not feeling too well….
Feeling sick? Well, another way to express this is to tell someone you're feeling under the weather. It's hard to say if there is a literal translation to this, but you could say it's a more colorful way to say you're not feeling well.
Example: Ever since we had that chicken at lunch, I've been feeling under the weather…
Also known as: Taking a shortcut
When you visualize cutting a corner, you can probably visualize it as reaching your destination faster (instead of going all the way around). That's pretty much what this means. Instead of going the extra mile and giving your best effort, cutting the corner means taking a shortcut to your end goal.
Example: This is why we don't like to work with people from [Department] at this company, they're always cutting corners and making us look bad!
Also known as: Always on!
There are 24 hours in a day and 7 days in a week. In short, 24/7 means you're always on without break. Normally, it is an exaggerated form of expression when someone's describing their work schedule or lifestyle. In literal terms, a convenience store could be referred to as being open 24/7.
Example: I'm in it to win it. That's why I'm training 24/7 to make sure I'm ready for the race.  
Also known as: That's it!
Ever been in a situation when someone has taken it too far? Maybe you were in an argument and they brought up a sensitive topic that really got you frustrated. That's when you need to 'draw the line' and stand up for yourself. This is, of course, an imaginary line that you draw between you and someone else to show that you won't take it anymore.
Example: Alright that's enough talk about my past, I'm drawing the line here. 
Also known as: Do more than what is expected of you
This one is pretty self-explanatory. Imagine a marathon runner who finished running a 25-mile race, and wants to run an extra mile. In an everyday situation, you can also 'go the extra mile' with your project, relationship, or anything else by doing more than what's expected of you.
Example: I want to hire James because whenever we work together, he's always willing to go the extra mile to get things done. 
Also known as: Let's talk about it after a good night's rest
Say you have a big decision to make, perhaps an investment or what job you're going to take. You're probably not going to want to make it on the spot, or when you're not at the right state of mind. That's usually when you can tell yourself or someone else that you'll 'sleep on it.'
Basically, it means that you are going to think about it overnight and make a more rational decision the next day.
Example: OK, we've been talking for hours about this decision. We're all tired at this point, so why don't we just sleep on it, and make a decision tomorrow?
13. 'Hit the nail on the head'
Also known as: That's exactly right!
Hitting the nail on the head means to precisely understand something that may not have been obvious before. Let's say you had trouble understanding a topic, but when a friend of yours explained it, you suddenly understood it. That's what 'hitting the nail on the head' means.
Example: I couldn't quite understand what was wrong with me until I visited my family doctor. He hit the nail right on the head as soon as I saw him!
14. 'Bite off more than you can chew'
Also known as: Taking on way too much
Whenever you are overloaded with numerous projects or a busy schedule, you'll commonly hear native speakers saying they 'bit off more than they can chew.' It's a reference to when an animal is biting off more than they can actually eat, leaving unnecessary waste.
Example: I don't know about this Harold. This is the third business you've started in three months, maybe you're biting off more than you can chew right now.
15. 'Once in a blue moon'
Also known as: A rare event
When a rare event happens, you refer to this as 'once in a blue moon.' Ii is because a blue moon is an astronomical event that happens very infrequently. It refers to two full moons in one calendar month
Example: You'll rarely see John coming into the office now, especially since he had his first child. But once in a blue moon, he'll show up when you least suspect it
30 октября 2018 г.
15 Useful English Idioms and how to use them every day.
Mi vida antes del Covid- 19 (IMPERFECTO) A-2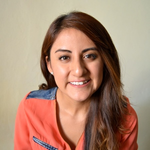 Alejandra Santiago
7 августа 2020 г.
팔랑귀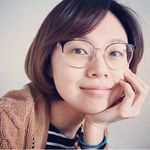 The Origins of popular English Idioms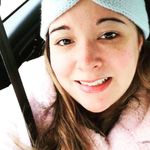 Jen Mc Monagle
7 августа 2020 г.