ASTUCES AVANT DE PASSER UN TEST OFFICIEL D'EXPRESSION ORALE
ASTUCES AVANT DE PASSER UN TEST OFFICIEL D'EXPRESSION ORALE
Selon certaines chercheurs en évaluation des tests de langue tels que Tagliante (2005) et Jorro (2000), le candidat est non seulement jugé pour ses compétences linguistiques, mais aussi selon le contexte de l'épreuve, et pour son comportement et son apparence physique.
1. LES EFFETS DUS AU CONTEXTE DE L'ÉPREUVE
LES ÉVALUATEURS SONT MOINS PERFORMANTS APRÈS AVOIR ÉVALUÉ UNE LONGUE LISTE DE CANDIDATS.
À la fin d'une session, les évaluateurs sont moins performants; ils peuvent donc être plus sévères ou moins sévères. Lors de l'épreuve d'expression orale, il est alors préférable d'être parmi les premiers candidats. Normalement, lors d'épeuves officielles, le candidat connaît à l'avance la date et l'heure du test. Pour changer l'heure et passer parmi les premiers, vous devez prévenir les responsables du test quelques jours avant la date prévue. N'oubliez pas d'avoir une bonne excuse!
2. LES EFFETS DUS AUX CANDIDATS
L'EFFET DE HALO : L'APPARENCE PHYSIQUE ET LE COMPORTEMENT DU CANDIDAT ONT UN IMPACT SUR L'ÉVALUATION.
Il est recommandé d'être souriant et enthousiaste, de soigner son apparence physique, et aussi d'avoir un contact visuel naturel lors de l'épreuve. Vous augmenterez ainsi vos chances de réussite.
17 июля 2018 г.
ASTUCES AVANT DE PASSER UN TEST OFFICIEL D'EXPRESSION ORALE
Mi vida antes del Covid- 19 (IMPERFECTO) A-2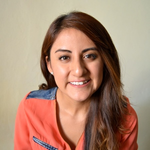 Alejandra Santiago
7 августа 2020 г.
팔랑귀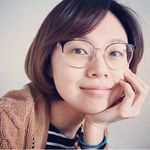 The Origins of popular English Idioms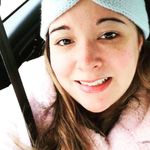 Jen Mc Monagle
7 августа 2020 г.