Cloudy with a chance of meatballs
It's well-known fact that the English like talking about the weather. Or better to say that they can't live without discussing it. Once I was listening to BBC weather forecast, I got stunned by the duration of the program. it seems that each city and town was mentioned and awarded with the prediction of the weather. I use "prediction" because I really don't know whether English forecast accurate or not, or how accurate it tends to be. Concerning Russian forecasts, they are totally failure. So that can provide a good subject for a long conversation. Although Russians are not into weather (we get used to our changeable and unpredictable weather and have put up with it), the imprecise information given in a forecast can make us very talkative.
Russian people are not so much inventive in weather vocabulary. In fact, there is a quite limited list of relevant phrases. Here they are!
«
Обещали
дождь
» literally means «they promised us rain». Do you feel how unsure both Russians and weather forecasters are about the weather?))
«
Льет
как
из
ведра
» ("it's pouring like form the bucket") is the same as "rain cats and dogs".
«Моросит»
("it's drizzling").
«Идет
град»
("it's hail") .
In English "snow" and "rain" can be verbs as well, whereas in Russian they are only nouns. And we use a verb «идти» when we imply that the action is provided by either of them. «
идёт
дождь
», «
идёт
снег
» ("it's raining", "it's snowing" respectively).
For the winter time we use:
«Снег
вал
и
т»
(the accent is on the last syllable. "it's snowing a lot").
«
Метёт»
("it's blizzard").
«
Падает
снег»
(not very common but still. "the snow is falling").
«
Намело!
» ("There is an amount of snow" used as the fact. More to emphasize the unusual amount of snow).
Moreover, for summer-like weather:
The simplest one is «
cолнечно
», it means "it's sunny".
«
Солнце
пал
и
т
» (kind of "The sun is burning us here").
«
Пекло
»("It's boiling hot").
«
Зной
» (a bit poetic, used by well-educated people. "it's heatwave").
And finally, if you notice any sign of wind, the best to say is…
«
Ветрено
» ("it's windy").
«
Ветер
сильный
» ("it's a strong wind").
HAVE A WONDERFUL WEATHER OUT AND INSIDE YOUR HOUSE!!!
23 августа 2018 г.
Mi vida antes del Covid- 19 (IMPERFECTO) A-2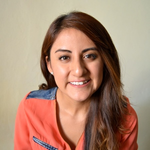 Alejandra Santiago
7 августа 2020 г.
팔랑귀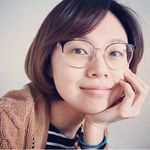 The Origins of popular English Idioms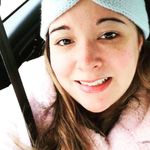 Jen Mc Monagle
7 августа 2020 г.