Easy everyday French: Expressions with Se/En/Y Parte II
-
Se dire
: To think to yourself, to tell yourself. This expression is very common in French.
" Je
me
disais qu'on pourrait peut-être diner ensemble demain »
« I was thinking we could have diner together tomorrow »
-
Se dire
: To claim about oneself (there is slight skepticism or doubt from the one who is talking)
"Il
se
dit très généreux"
« He claims to be very generous (but is he really…?.)"
"Le gouvernement
se
dit prêt à des concessions"
« The government claims to be ready for compromise (can we believe them….?)"
-
Se demander
: To wonder
"Salut, ça fait longtemps que nous n'avons pas discuté, je
me
demandais comment tu allais"
« Hello, it has been a long time we haven't chatted, I was wondering how you were doing"
"Nous
nous
demandons quelle serait la solution la plus avantageuse"
« We were wondering which would be the most advantageous solution »
-
S'en prendre à
:
To attack someone or something, it might be physically but generally it isn't.
"La presse
s'en
est violemment pris
au
gouvernement après ce scandale de fraude"
« The medias have violently attacked the government after this fraude scandale »
"Si tu as passé une mauvaise journée, ne
t'en
prends pas
à
moi"
« If you had a bad day, don't blame it on me/ don't pass your nerves on me »
-
S'y prendre
: The way of doing, to handle.
"Tu ne sais pas lui parler, tu t'
y
prends mal avec lui"
« You don't know how to talk to him, you don't know how to handle him"
"Pour ouvrir cette boîte vous devez vous
y
prendre comme ceci"
« To open this box you have to do it like this"
-
Se prendre pour
:
To think to be (often an idea of illusion or arrogance)
"Tu as vu comment il me parle ? Pour qui
se
prend-il ? »
« Have you seen how he talks to me? Who does he think he his?"
"Je pense qu'il est un petit peu perturbé, depuis hier il
se
prend pour Napoléon…. »
« I think he's a bit disturbed, since yesterday he thinks he's Napoleon…."
28 апреля 2020 г.
Mi vida antes del Covid- 19 (IMPERFECTO) A-2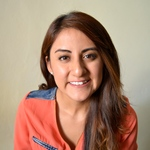 Alejandra Santiago
7 августа 2020 г.
팔랑귀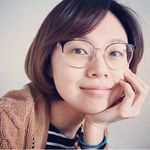 The Origins of popular English Idioms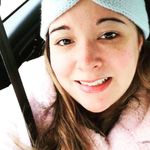 Jen Mc Monagle
7 августа 2020 г.