French Exam for Immigration Purposes
French Tests Accepted by Canada or France for Immigration Purposes
Things to know before taking a test
If you wish to apply for permanent residency in
Canada
or
France
, you will, in most cases, have to take a French test to demonstrate an
upper-intermediate level
(
B2
). After passing the French test, the candidate can demonstrate his or her listening, written and spoken skills in French for work and study purposes. The most common tests are the
Test d'évaluation de français
(
TEF
), the
Test de connaissance du français
(
TCF
)
and the
Diplôme d'études en langue française
(
DELF
).
French
level B2
is the fourth level of French in the Common European Framework of Reference (CEFR), a definition of different language levels written by the Council of Europe.
According to the
Teacher's Guide to the Common European Framework
here's a brief summary of B2 level:
Someone can

understand

extended speech

and lectures and follow even complex lines of argument provided the topic is reasonably familiar.

Someone can

understand most TV news

and current affairs programs.

Someone can

understand the majority of films

in standard dialect.
Someone can interact with a degree of fluency and spontaneity that makes

regular interaction with native speakers quite possible.

Someone can take an

active part in discussion

in familiar contexts, accounting for and

sustaining their views

.

Someone can present clear,

detailed descriptions on a wide range of subjects

related to their field of interest.
The Association of Language Testers in Europe (ALTE), whose members have aligned their language examinations with the CEFR, provides guidance on the number of guided teaching hours needed to fulfill the aims of each CEFR level. The cumulative hours of study to reach level is usually based on a full-time basis.
A1 (beginner): 60 - 100 hours

A2 (advanced beginner): 160 - 200 hours

B1 (intermediate): 360 - 400 hours

B2 (upper-intermediate): 560 - 650 hours
If you sign up in a language school, let's say in a full-time program of

20 hours per week

which is roughly

80 hours per month

, then it will take you about

8 months

to get

B2

.
The number of hours needed for different learners varies greatly, depending on a range of factors such as:
amount of prior study and extent of exposure to the language outside the classroom;

amount of time spent in individual study;

second language proximity with native language (Spanish, Portuguese, Italian, French or Swedish, Norwegian, Danish, etc.)
6 апреля 2017 г.
French Exam for Immigration Purposes
Mi vida antes del Covid- 19 (IMPERFECTO) A-2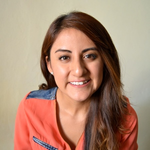 Alejandra Santiago
7 августа 2020 г.
팔랑귀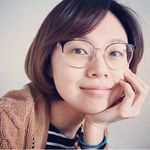 The Origins of popular English Idioms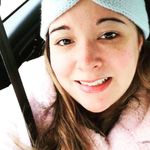 Jen Mc Monagle
7 августа 2020 г.