Helping native Spanish-speakers with their pronunciation of English words.
Helping native Spanish-speakers with their pronunciation of English words.
My name is Heath, and I live in Colombia, South America, and work in schools where I teach Colombians English. I also teach many Spanish-speaking students, originating from all over the world, on Verbling. (
DISCLAIMER: My Spanish is not very good.
)
And all of my students make the same mistakes and require the same attention.
In Spanish, the

'v'

and the

'b'

sounds are generally pronounced the same, but in English they are pronounced differently.
As a result, Spanish-speaking students have difficulty with these sounds, and a great way to test their ability is to have them say the following words in procession:
Then show the student how you place your teeth on your lip to make the
'v'
sound, and how you pop your lips for the
'b'
sound.
You can test the student with the words:
van, vase, bag, big, bird, bad.
The past tense of regular verbs is made by adding

'ed'

to a base verb.
In Spanish, every letter is pronounced, so a Spanish-speaking student always says these past forms of verbs incorrectly because they pronounce the
'e'
. But in English, we never pronounce that
'e'
.
A common sound in English, and a difficult one for Spanish-speakers, is

'th'

.
Words such as
'theif'
and
'teeth'
are difficult for students to pronounce.
And the following words with 'th' are necessary for the student to know:
that, this, the, them, they, these, those
.
But, if you're Spanish, it is important to know that the English
'th'
sound is similar to the Spanish
'd'
. You basically do the same thing with your tongue, but you poke it out a little more. This is easy for a teacher to teach once they know this similarity.
And it is important for the student to know the Spanish equivalent of the words mentioned above.
ellos, ellas = they, them   
As you can see, the
'th'
sound is very important.
Another common mistake is that Spanish-speaking students say the word

'much'

quite a lot in English.
I assume it is because the word
'mucho'
is used quite a lot in Spanish.
For this mistake, I recommend giving the student gap-fill exercises to teach and test their use of
'more (mas)'
and
'a lot of'
.
Okay. This is the end of my article; It is my first one, and I hope you have more insight into common pronunciation mistakes that Spanish-speaking students have.
Thank you for reading. Take care.
10 января 2018 г.
Helping native Spanish-speakers with their pronunciation of English words.
Mi vida antes del Covid- 19 (IMPERFECTO) A-2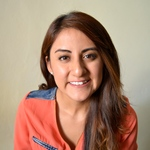 Alejandra Santiago
7 августа 2020 г.
팔랑귀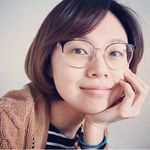 The Origins of popular English Idioms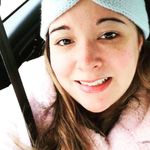 Jen Mc Monagle
7 августа 2020 г.