How to Become More Proficient in English in Less Time
While consistently taking languages classes is extremely important to gaining proficiency in a foreign language, there are a variety of language-learning resources, both authentic and made specifically for language learners, that students can use outside of the classroom to become more proficient in less time. The 21st century has given us easy access to information and tools in many different languages, but the majority of that content, roughly 55%, is still in English (Arfaoui, 2017). This makes English-language learning not only more important but more accessible.
What type of activities should I focus on?
Traditionally, doing grammar exercises and studying vocabulary were the most popular at-home language-learning activities; however, a 2014 study by Chang et al. concluded that the time invested in these activities does not lead to more proficiency but rather can hinder it by occupying time that the student could have used to do self-regulated activities based on authentic resources (p. 1061-1062).
What do you mean by authentic resources?
Authentic resources are those resources that have not been created specifically for language learners. English-language newspaper articles, blogs, and product reviews are all examples of authentic print resources that can easily be found online. Examples of audio resources include news broadcasts, YouTube videos, podcasts, television series and movies.
How should I choose which resources to use?
Base your choices on what interests you. If you find the content and format interesting, you will be much more motivated to continue. Furthermore, the text will be much easier to read if you have background knowledge in the subject matter. For example, if you are a sports fanatic, start by reading about your favorite team, watching games, and listening to sports programs in English. It will give you a great excuse to spend more time doing something that you already enjoy.
Where do I fit that into my busy schedule?
A convenient time for many students to practice reading in English is at night, before they go to bed, since they are often already using this time to peruse the Internet as they wind down from a busy day. You should try to spend fifteen to thirty minutes reading English-language print resources. Depending on your current proficiency level, you can focus on either understanding the general idea or picking up on more detail. Online dictionaries are useful tools for deciphering key vocabulary although it is neither necessary nor advisable to look up every word.
For many, a great time to listen to podcasts is in the morning while they are getting ready, eating breakfast, or during their commute to work. Try to accumulate 15-30 minutes per day listening to audio resources. You can upload videos and podcasts to your phone or other devices so that they are easy to access regardless of your Internet connection.
Another helpful strategy that benefits you throughout the day is to set your electronic devices and social networking sites to English. You will be amazed at the amount of new vocabulary you will pick up and how quickly you become accustomed to functioning in the language.
What if I don't understand?
Don't worry. In the beginning you probably won't understand a lot of what you read or hear, but as time passes, your brain will begin to process the language more efficiently. You will understand more and more of the information that you read, and it will seem that the speakers in the audio resources are speaking more and more slowly. My students are always surprised when, after trying these methods five days per week for one month, they can see a notable difference in their reading and listening comprehension as well as in the breadth of their vocabulary and their grammatical accuracy.
Can I apply what I've learned in class?
Absolutely. Ask your teacher if you can use part of your class time to discuss what you have heard and read and if he or she can clarify any confusing grammar and vocabulary that you have encountered along the way.
The most important action you can take is to establish a routine that consistently works for you. Take every opportunity that you can to practice the target language in a way that is motivating and enjoyable. Make the most of your time by immersing yourself in the language during key moments throughout the day and by practicing and perfecting with your teacher what you have learned outside of class.
Chang, C. B., Wall, D., Tare, M., Golonka, E., & Vatz, K. (2014). Relationships of attitudes toward homework and time spent on homework to course outcomes: The case of foreign language learning. Journal of Educational Psychology, 106(4), 1061-1062. doi:10.1037/a0036497
Argaoui, F. (2017, January 25). Percentage of Internet Content for Users by Language. Retrieved from https://trustiko.com/percentage-of-internet-content-for-users-by-language/
15 февраля 2017 г.
How to Become More Proficient in English in Less Time
Mi vida antes del Covid- 19 (IMPERFECTO) A-2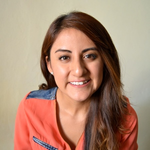 Alejandra Santiago
7 августа 2020 г.
팔랑귀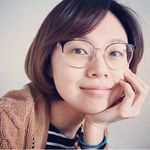 The Origins of popular English Idioms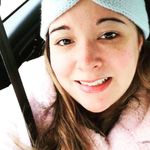 Jen Mc Monagle
7 августа 2020 г.