HOW TO LEARN RUSSIAN FAST
Let's talk about simple but effective ways, which will help you to speak in Russian only after few lessons!
1.
First and the most important step is to find motivation. You need to know what you need Russian language for. Reading Russian books in the original? Great reason to learn Russian! Maybe you need Russian for travelling or business trip to Russia? In this situation you need to know at least basic Russian phrases to survive. Watching Russian movies and understanding Russian mysterious soul? Cool motivation.
Find your own personal motivation, and you will not give up on learning Russian language!
2.
Listen to radio, watch movies, comedy shows, concerts and video lessons in Russian. If you want to speak Russian or understand Russian language, communicative approach will give you much more than any grammar textbook.
Find useful resourses which you are interested in.
 3.
Learn by heart phrases,
not separate words
. You will learn and understand grammar with the phrases easily. How to use this or that word in this context and in real situations.
If you are just a beginner it will be helpful to learn basic Russian phrases. Being able to introduce yourself, such as:
In Russian, "Hello," is "Zdrastvooyte" or Здравствуйте

"Thank you" is "Spaseeba" or Спасибо

"My name is..." is "Meenya zavoot..." or Меня зовут...
If you only complete grammar tasks, learn by heart words, conjugate verbs, you will be a master hand at this. However, you will never be able to speak, if you don't try to speak.
Do you want to watch Russian movies? Watch movies with subtitles or without!
Do you want to communicate with Russians?
Try to have conversations in Russian, find a Russian teacher or language exchange partner (native speaker) and practice regularly, and you will start speaking Russian fast!
You can not learn how to swim just watching exellent videos about it. Only real water and total immersion can teach you fast. But in order not to be afraid and not to drown, you definitely need a good instructor:)
And I am here to help you to start speaking Russian without any doubts and fears.
11 июня 2020 г.
Mi vida antes del Covid- 19 (IMPERFECTO) A-2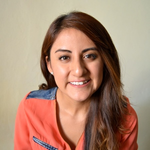 Alejandra Santiago
7 августа 2020 г.
팔랑귀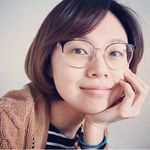 The Origins of popular English Idioms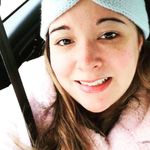 Jen Mc Monagle
7 августа 2020 г.