Intercultural fAcT: EL MATE
I am from Argentina, a large country in South America with a variety of landscapes and peoples; even though we are all different, we all share a passion for drinking "mate". Mate(pronounced mäte) is a beverage similar to tea. It is brewed with mate herbs (yerba mate) and it is drunk with a specific metal straw. The interesting thing about mate is that it is not intended for one person but to share. Friends get together to chat and drink mate; people approach others to share a mate and start a conversation for the first time.
There are many options to brew mate. Mate pots come in a great variety of size, forms and colors. In my case, I prefer the medium size mate pot, which makes it faster to drink and easier to share. I have a colorful pot which represents my personality; it was also my friend's present before coming to the US so it also represents them and friendship. All day long is a perfect mate moment, I drink mate at any moment of the day. I share it with my family, my friends, my students and colleagues. As regards the beverage itself, it is a good source of energy and concentration because it contains "mateine" which is a similar component as caffeine but less harmful.
Mate is part of Argentine culture and tradition; it represents friendship. Even though we share the tradition of drinking it, it is brewed differently depending on the regions. Some people brew it bitter, others sweet; some people add herbs, others citric. The pot itself may change around the country; in some cultures, it is preferred a huge mate pot in others small or medium; originally, it was made of wood, but nowadays people can have plastic, glass or rubber mate.
"El mate" is an Argentine tradition that embeds personal and cultural relationship. Personally, the bitter taste I prefer represents simplicity; the colorful mate pot represents my cheerful personality and the fact that I drink it all the time represents that every moment is a good moment to enjoy. Mate also represents the connection and support Argentine people have with each other and the lack of personal space that characterizes us.
19 марта 2020 г.
Mi vida antes del Covid- 19 (IMPERFECTO) A-2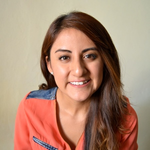 Alejandra Santiago
7 августа 2020 г.
팔랑귀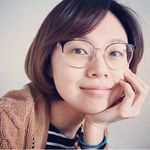 The Origins of popular English Idioms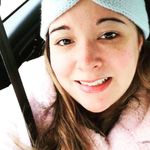 Jen Mc Monagle
7 августа 2020 г.