Learn Cantonese from Stories (3): 課室𥚃的猩猩 The Class Orangutan
I believe in learning a new language through short but interesting stories, such as the following joke -
The Class Orangutan
It is interesting that different Cantonese characters can share the same pronunciation that sometimes creates an innocent joke. Let's look at some necessary vocabularies before reading the following article.
同學 [tung4 hok6] = classmate
重要 [jung6 yiu3] = important
猩猩 [sing1 sing1] = orangutan (animal)
Feel free to message me anytime,
regarding this article or simply being curious about Cantonese!
快考了,老師在課堂上幫同學們做重點提示。老師說:「這一題很重要,在前面畫個星星。」
Before the test, the teacher was helping the students by focusing on the key topics of the lesson. The teacher said, "This topic is very important. Mark this section with a star."
快[faai3]考[haau2]了[liu5],老[lou5]師[si1]在[joi6]課[fo3]堂[tong4]上[seung6]幫[bong1]同[tung4]學[hok6]們[mun4]做[jou6]重[jung6]點[dim2]提[tai4]示[si6]。
「這[je5]一[yat1]題[tai4]很[han2]重[jung6]要[yiu3],
在[joi6]前[chin4]面[min6]畫[wa2]個[go3]星[sing1]星[sing1]。」
一個同學回答說:「老師…可不可以用打勾的啊,猩猩好難畫哦?」
A student replied, "Teacher, may I use a checkmark? An orangutan is too hard to draw."
一[yat1]個[go3]同[tung4]學[hok6]回[wui4]答[daap3]說[syut3]:
可[ho2]不[bat1]可[ho2]以[yi5]用[yung6]打[da2]勾[ngau1]的[dik1]啊[a1],
猩[sing1]猩[sing1]好[hou2]難[naan4]畫[wa2]哦[ngo4]?」
27 марта 2020 г.
Learn Cantonese from Stories (3): 課室𥚃的猩猩 The Class Orangutan
Mi vida antes del Covid- 19 (IMPERFECTO) A-2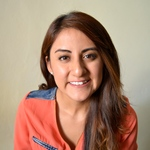 Alejandra Santiago
7 августа 2020 г.
팔랑귀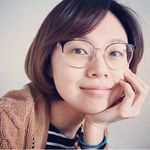 The Origins of popular English Idioms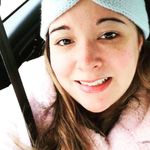 Jen Mc Monagle
7 августа 2020 г.