L'importanza di imparare divertendosi
Perché mai dovrei mettermi a studiare l'Italiano? O qualsiasi altra lingua. Ho passato una vita a scuola annoiandomi a morte, perché insistere? O riprendere?
Ad essere onesti, ripensando ai tempi della scuola, ci sono state materie dove sono stato "bene", dove mi sentivo non a disagio, quel disagio generalmente provocato dal non essere preparati a sufficienza, dall'assenza di interesse, dall'estrema differenza che c'era tra l'impegno preteso da mio padre e la reale attrattiva della materia stessa.
Se ripenso a quelle materie interessanti, dove era un piacere assistere alle lezioni, nel mio caso storia-musica-matematica, devo riconoscere una bella percentuale di merito al professore o alla professoressa di turno, e nel metodo d'insegnamento scelto, oltre alla mia naturale predisposizione verso le materie elencate.
Quando si è in età scolare, quindi, soprattutto durante la scuola dell'obbligo, non c'è molta possibilità di scelta, le materie sono quelle, che ti piacciano o no le devi studiare. Adesso però che siamo adulti, anche se con un cervello sicuramente meno ricettivo rispetto a quello di un bambino, possiamo essere più selettivi verso ciò che vogliamo apprendere. Per questo dico: "scegliamo con cura, scegliamo con passione, scegliamo per amore". Perché dunque imparare l'italiano? Per questi tre motivi! Senza mai scordare di farlo divertendosi, come farebbe un bambino.
6 июля 2020 г.
Mi vida antes del Covid- 19 (IMPERFECTO) A-2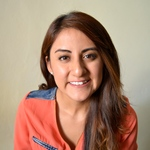 Alejandra Santiago
7 августа 2020 г.
팔랑귀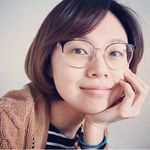 The Origins of popular English Idioms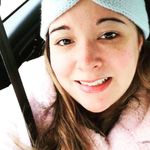 Jen Mc Monagle
7 августа 2020 г.