The Russian keyboard: some tips for coping with the difficulties
Let's look at the Russian keyboard. No, don't expect that Russian symbols are "adapted" for their Latin equivalents or depend on the Latin alphabet in any way. The Russian keyboard is absolutely independent from other typing systems. The letters appear on the keyboard according to their frequency in the language so that a Russian speaker can type with his 10 fingers as quickly as possible.
Without a doubt, a new Russian learner wouldn't find this fact about the Russian keyboard inspiring…
Let's just accept it and cope with it.
<strong>So what can we do to type in Russian without searching for each letter every single time?</strong>
<h2>1. The most discouraging, but definitely the best way: learn the Russian layout</h2>
<em>Yes, SIMPLY learn the new keyboard.</em> Your memory will contain two layouts at the same time. Don't be afraid: I assure you that <strong>the new layout won't make you forget the Latin one</strong>. Actually, your fingers will "remember" both of them separately, without any interference. Most Russian speakers could confirm it.
You can learn touch typing using this program: <a href=http://ergosolo.ru/download/> ergosolo.ru </a>. It's definitely the number one in Russia; <strong>you will begin with the easiest tasks and proceed to more challenging ones lesson by lesson</strong>. The program includes the English interface, too. The main disadvantage is that it's not entirely free.
You can also use this site: <a href=http://www.typingstudy.com> typingstudy.com</a> (simply choose your native language for the comments and the Russian layout) or download this program: <a href=http://stamina.ru/keyboard_trainer/download>stamina.ru/keyboard_trainer/download</a>.
I can't leave without mentioning my favorite site where you can <strong>increase your typing speed</strong>: <a href=http://http://klavogonki.ru> http://klavogonki.ru</a>. It's not a course for beginners, it's just a place where you can type, compete with others and break your own record.
<h2>2. An easier way: phonetic layout</h2>
If you are too lazy to spend time at such "trifles" like learning the Russian keyboard, you can install one of the phonetic layouts to your computer. This means that <strong>your Russian keyboard layout will be adapted as closely as possible to the Latin one</strong>: the Russian "П" will be the same key as "P", "Б" - at the same one as "B" etc.
You can download it there <a href=http://www.lythum.lt/en/book/export/html/19> http://www.lythum.lt/en/book/export/html/19</a>. As you can see, there isn't any "international standard" of the phonetic keyboard, so you can look attentively and decide which one you like more. There is a detailed description of the process of installing the layout on your computer (look at the links on the same page).
Certainly, if you are a serious learner and/or are going to travel to Russia one day, you shouldn't use this method. <em>You will never find such layouts in Russian computers.</em>
<h2>3. The easiest way: transliteration services</h2>
You can go to a transliterating site such as <a href=http://transliter.ru/> http://transliter.ru/</a> or <a href=http://translit.net/>http://translit.net/</a> and do the same thing as with the phonetic keyboard mentioned above. <strong>Memorize the transliteration rules, and then your "Ptica" will automatically turn into "Птица".</strong> You don't have to install anything on your computer or change any settings, but you will always need to open this site to type in Russian.
<h2>How to switch between the Latin and Cyrillic layouts easily</h2>
If you are going to type in Russian frequently, you will encounter something annoying: the constant (constant!!) need to switch the keyboard:
<em>Ctrl + Shift = Russian.
Ctrl + Shift = English...
Ctrl + Shift = Russian again…</em>
Russian speakers often use Punto Switcher <a href=https://punto.yandex.ru/> https://punto.yandex.ru</a>. It can change the keyboard when you already typed a word by clicking a "hot key" that you can set yourself. It also can change it automatically if it detects that the combination of letters you are typing doesn't exist in this language. For example, <strong>it knows that "gnbwf" should be "птица" and that "зутпгшт" should be "penguin", and will switch it automatically</strong>.
Good luck. I hope that the alphabet and keyboard will not be the reason for giving up learning Russian. Good luck!
5 марта 2018 г.
The Russian keyboard: some tips for coping with the difficulties
Mi vida antes del Covid- 19 (IMPERFECTO) A-2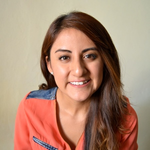 Alejandra Santiago
7 августа 2020 г.
팔랑귀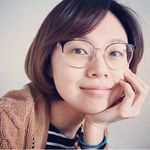 The Origins of popular English Idioms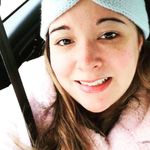 Jen Mc Monagle
7 августа 2020 г.