Traditional Russian Foods That You Need to Try
Russian cuisine includes many delicious meals such as soups, porridges, jams and preserves, tasty pastry. Russian huge territory holds a whole range of cultures and food traditions. The country's different geographic landscapes and climatic features made Russian menu one of the most diversified cuisine in the world! Meat eaters and vegetarians can easily find their perfect meal options.
Well,
where should you start from if you want to become acquainted with Russian food heritage?
Of course from the most famous country's traditional dishes.
Popular Russian food includes traditional Russian recipes and also dishes of other slavic nations. For instance, world-famous
borscht
is originally a Ukrainian dish, but it became beloved by Russians and you can find it in every Russian restaurant's menu. Therefore, let's not be too specific about geographical nuances and name the most delicious dishes that you need to eat in Russia.
Russian pelmeni (Russian dumplings)
Russian pelmeni is the first thing that comes to mind when you think of Russian kitchen. In the Urals and Siberia people started to cook them more than 600 years ago. If you have a look on one piece of pelmeni you'll see that its shape resembles the auricle of the ear. And this similarity determines the origin of its name which means
"bread ear"
. Recipe is pretty simple - just wrap some finely ground meat into dough and put it into boiling water for a few minutes.
Vareniki can be seen as vegetarian pelmeni since they are usually stuffed with potato , mushrooms, cabbage, cottage cheese. In addition to savoury options there are also sweet ones with cherries, strawberry and other berries.
Russian Solyanka is a hearty, thick soup that'll keep you warm in rainy cold days. In general, main ingredients are salty smoked meats, sausages, olives, pickles, sometimes carrots. But they are always subject of change since recipe hugely depends on cook preferences. The name of the dish
 солянка
means
"salty"
, which is derived from the word
соль – salt
. The variety of ingredients in the soup gave birth to a phrase
"сборная солянка"
, which means a mixture of nearly everything. 
Shchi (traditional Russian cabbage soup)
Shchi soup is one of the famous national Russian dishes. Sometimes if the soup ingredients include sauerkraut, it is called
кислые щи (sour shchi)
. The other type of the soup can be made with sorrel, spinach, and other greens, and it's well-known as
зелёные щи (green shchi)
. Russian shchi soup became a heart of Russian food traditions since the 9-11th century. It was the time when Romans introduced an exotic vegetable (cabbage) to Russia. For a first time it was used only for medical means as a way of treatment of some serious ailments. But being easy to cultivate and store cabbage became an everyday ingredient in Russian cuisine.
Being bored by gazpacho? Then meet Okroshka - a traditional Russian cold soup! Okroshka is a mix of raw seasonal vegetables, boiled potatoes, eggs, and a cooked meat diluted with kvass (non-alcoholic (1.5% or less) beverage made from fermented black or rye bread). Okroshka is mostly served in summer because the soup is very refreshing and light which makes it a perfect dish in a hot day. Okroshka is always served cold. The name окрошка comes from verb 'крошить', that means to chop very finely.   The original okroshka is topped with kvas, but today you can find quite a few variations of the recipe like okroshka with kefir, mineral water, or airan. 
Holodets (Russian meat jelly)
Holodets is a famous Russian side dish which is cooked by using pork parts with a lot of bone, skin and cartilage (like legs, ears, and even hooves). The name of the dish "холодец" comes from the word "холод" which means "cold".
As for many Russian foods, the origin of 
this dish
 is a mystery as well. However the notion of aspic appeared in Russia can be traced back to the early 19th century. 
Blini (Russian pancakes or crepes)
Russian pancakes are different in texture from American pancakes because they're not that poofy and resemble more French crepes. Blini is a very popular Russian dish, especially eaten during the Maslenitsa (Butter week) festival in Russia. All kinds of fillings are possible - sweet or savory. Traditionally they're filled with caviar, jam, sour cream.
Traditional Russian food is not limited only by this list. There is an endless number of meals you have to try while being in Russia: porridges, Russian pies (kurnik, vatrushka, kulebyaka), Russian salads (olivier, vinegret, dressed herring), fruit pastilles, cheese pancakes and many many others! You'll definitely find something to suit your tastes, it's only depends on your preferences!
29 ноября 2018 г.
Traditional Russian Foods That You Need to Try
Mi vida antes del Covid- 19 (IMPERFECTO) A-2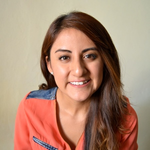 Alejandra Santiago
7 августа 2020 г.
팔랑귀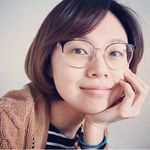 The Origins of popular English Idioms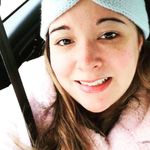 Jen Mc Monagle
7 августа 2020 г.