Vietnamese traditional dress: ÁO DÀI
Dear greatest language learners,
Have you ever been to Vietnam? If you go to Vietnam, you will see women, schoolgirls, who are very beautiful in their traditional dress: ÁO DÀI.
Vietnamese women are famous for their gentle beauty and kindness, smoothness. So these personalities are also conveyed into their costumes, especially clothes. Áo dài are special clothes which made by special materials like silk. When women in Vietnam wear Áo dài, their beauty, gentleness, and kindness are featured in the greatest way.
In relating to Vietnamese language, Vietnamese language is a tonal language. The language has had features of music. In the same sentence, different tones will make your tongue, your mouth, your face change accordingly. Speaking Vietnamese language also affects your mood. As you may have known, Vietnamese language is an exciting language and it can lift up your mood.
For you to understand more about it, I will introduce to you one of the most famous songs in Vietnam about this subject. Its name is ÁO LỤA HÀ ĐÔNG. Please watch the video and you will understand more about ÁO DÀI and one of the biggest cities in Vietnam: Ho Chi Minh city.
Nắng Sài Gòn anh đi mà chợt mát Bởi vì em mặc áo lụa Hà Đông Anh vẫn yêu màu áo ấy vô cùng Anh vẫn yêu màu áo ấy vô cùng Anh vẫn nhớ em ngồi đây tóc ngắn Mà mùa Thu rải nắng ở chung quanh
Linh hồn anh vội vã vẽ chân dung Bay vội vã vào trong hồn mở cửa Em chợt đến, chợt đi, anh vẫn biết Trời chợt mưa, chợt nắng chẳng vì đâu Nhưng sao đi mà không bảo gì nhau? Để anh gọi tiếng thở buồn vọng lại....
Em ở đâu, hỡi mùa Thu tóc ngắn? Giữ hộ anh màu áo lụa Hà Đông Anh vẫn yêu màu áo ấy vô cùng Anh vẫn yêu màu áo ấy vô cùng ...Anh vẫn yêu màu áo ấy em ơi
17 августа 2018 г.
Mi vida antes del Covid- 19 (IMPERFECTO) A-2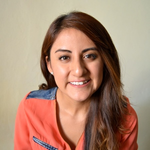 Alejandra Santiago
7 августа 2020 г.
팔랑귀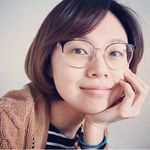 The Origins of popular English Idioms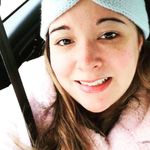 Jen Mc Monagle
7 августа 2020 г.