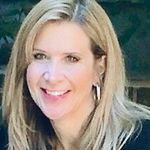 Lisa Zaski, Business English Coach and Consultant
США
•
4:50 PM (GMT-05:00)
Язык(-и) общения
Родной
,
A2
Обо мне
Welcome, and thanks for looking at my profile!

About me: I am a TESOL/TEFL/TESL-Certified Business English Teacher from the United States. Helping international professionals achieve their goals is my passion, and I enjoy every minute of it! The greater part of my work as an ESL Business Communications Consultant includes my assistance for your professional correspondence, PowerPoint presentations, executive speeches, emails, business plans, and product descriptions. Our lessons will include a great deal of conversational practice so that you can strengthen your ability to express your ideas and thoughts. I am also available to edit or proofread blog posts and web designs.

I have a B.S. in Marketing from The Pennsylvania State University, and I have recently completed The University of Chicago Certification in Editing program. I have over six years of editing and proofreading experience as an online Business English Consultant and Editor, and I am also a published author.

In order to help you succeed with your business goals via the English language, our first lesson will be comprised of assessing your needs while demonstrating methods geared to your personal success. Once established, I will join you in subsequent lessons to strengthen all parts of your Business English reality.

Thanks, and I look forward to meeting you!
Lisa
Подробнее
Статистика учителя
В течение нескольких часов
6 лет назад
100.00%
2 915
20.4 уроков в среднем
5.0
Опыт и знания в обучении
Выше начального
Средний
Выше среднего
Продвинутый
Суперпродвинутый
Резюме

Образование
Business English Educator
www.verbling.com - United States, Italy
Our work together may include all aspects of Business English: expanded vocabulary, grammar and advanced verb tenses, confidence building and fluency exercises, pronunciation, resumes, cover letters, reference letters, business small talk, Power Point presentations, business correspondence correction and enhancement, and more!
Business English Certification
Oxford Seminars - Lucca, Italy
Teaching international working professionals enhanced english skills for communication, presentations, job interviews, and cultural norms.
TESOL Certification
Oxford Seminars - Berkeley, CA
Teaching English to Speakers of Other Languages
TEFL Certification
Oxford Seminars - Berkeley, CA
Teaching English as a Foreign Language
TESL Certification
Oxford Seminars - Berkeley, CA
Teaching English as a Second Language
B.S.Marketing
The Pennsylvania State University - State College, PA
Bachelor of Science in Business and Marketing

Опыт работы
Author, Office Fitness Fix
Pleasant Hill, California
A book which describes a program of self-care for office workers utilizing the SLAM method of whole body fitness. Corresponding website, iPhone/Android application and social media presence.
Executive Director
Private Non-Profit institution - Berkeley, CA, United States
Managed a $1.2 million budget for all areas of finance, human resources, marketing, social media and education.
Area manager and educator in Pharmaceutical, Surgical, and Healthcare Industries
McNeil Labs, Aesculap Instruments, United States Surgical, Zoll - United States
Taught physicians, nurses, emergency medical technicians and others the uses of the products I represented. Managed the business of existing sales territories.
In businesses around the globe, professionals speak with crisp, clear communication for expedience and...
The "Top 50 Interview Questions" list clearly depicts what an interview is all about. To be certain,...
Просмотрите профили других учителей, выбрав нужный аспект: