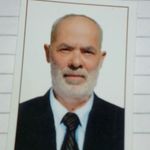 AbdulHalim Hafez Fahmy Aly
Mısır
•
11:52 PM (GMT+02:00)
Aktif Promosyon (

10%

off)
All new learners and scholars will get the coupon the first time they book a lesson or a package with me
Konuşur
C2
,
B2
,
A2
,
A2
,
A1
Hakkımda
Hello there, I am Abdul, the Arabic Facilitator. I have been teaching Arabic as a second language, proper reading and reciting the Holy Quran and ESL for a few years now. I teach modern standard Arabic, and colloquial of many countries, including but not limited to Saudi, Egyptian, and Lebanese. I enjoy teaching and transmitting my ideas to others. I teach all levels and ages. I also teach the proper reading of the holy Quran with its English and spanish translation. You will enjoy your learning experience with me. I use few book series in my Arabic program;
1- Alkitab 1, 2, and 3 which are used all over America, Australia, and Europe.
2- Medina 1, 2, and 3, which are used in California and many other institutes
3- Alkitab Alasasi which is used in Saudi Arabia, Kuwait, and many institutes
4- whatever book you would like to use
I teach online using Skype, Yahoo, or virtual classrooms. I provide books, files, and 24 hours email support for free. I have weekly, monthly, and long-term package rates. Your first lesson is always free just to try me. For more information please email back

Devamını Oku
Deneme derslerim
In your trial lesson, we will know one another better, your level, your previous studies, and the books you have used, also you would know about my methodology of teaching, the books I will use, and I will answer any question that you might have
Devamını Oku
Deneme Dersi
Tek Seferlik, 30 dakika
Öğretmen İstatistikleri
Birkaç saatte
5 yıl önce
100.00%
178
19.4 ders ortalaması
4.9
Özgeçmiş

Eğitim
BA degree from Alex uni
Doğrulanmış
Alexandria University - Alexandria
Greek & Roman civilization

Sertifikalar
Spanish's Arab Connection The introduction of Arabic words into Spanish began in earnest in the eighth...
Abū ʿAlī al-Ḥasan ibn al-Ḥasan ibn al-Haytham (Arabic: ابو علی، حسن بن حسن بن الهيثم, Persian: ابن هیثم,...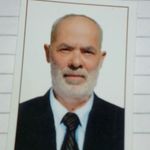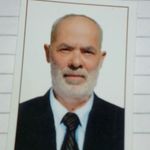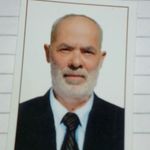 Diğer öğretmenlere göz atın:
Deneme Dersi
Tek Seferlik, 30 dakika