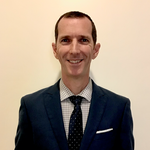 Jonathan Emms
新西兰
•
9:40 AM (GMT-05:00)
关于我
Wondering what it would take to speak like a native? If your answer is yes, please keep reading!🙏🏽
Do you want to spend your time as effectively as possible?⏳
Are you motivated but in need of structure, corrections, and suggestions that you can actually understand? 💪

Are you looking for ways to be challenged? 😎


Well, that's GREAT!! You clicked on the right profile, I'm your guy!!
I will help you with all of that and a personalized lesson plan to keep you on track.🙂


What is your reason for being here?
* to start or improve
* to increase your opportunities at work
* to pass your exam
* to be approved in an interview
* or to help your family
If so, you have found the right teacher for you!

If English is a new language for you:
* You will receive help, advice, and kind corrections starting in your first class. You will pronounce your first sentences after our trial lesson. You will see that my classes are safe, fun, and not as difficult as you thought.

If you are familiar with English but struggle with structure, order, or vocabulary:
* You will receive personalized help with the correct methodology and a study plan that will be effective for you. If you want, I can also assign you fun tasks to do in your spare time.

⦿ Do you enjoy cultural references and/or strive to speak English in business settings?
Great, because that's what I offer.

⦿ One of my favorite things is to enrich your English with common phrases and idioms.

Send me a message if you have a question, or take a look at my schedule and choose a time that best suits you!
I hope to see you soon.
You can check my schedule to choose the time that suits you best.




更多
教师数据统计
几个小时之内
7 年前
100.00%
166
5.7 课程均价
4.8
简历

教育
Bachelor of Doctrines and Methodologies of Education
已验证
States Institute of Language and Clerical Studies - Ocla, Florida, USA

认证/证书
TEFL
已验证
TEFL UK - United Kingdom
TELF Certificate
TEFLEXPRESS - U.K
A certificate that shows the understanding of grammar.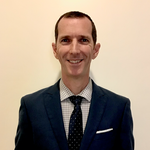 查看更多教授该语言的老师: