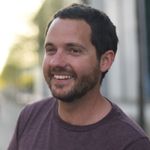 Harry Flanders
英国
•
9:43 PM (GMT+01:00)
关于我
ACCENT REDUCTION~ BRITISH ENGLISH ~ BUSINESS ENGLISH~ PRESENTATIONS ~ CAMBRIDGE CELTA~ GAIN CONFIDENCE SPEAKING / LISTENING ~COMMUNICATION BASED TEACHING METHOD ~ IELTS~ ACADEMIC ENGLISH~ CV

Hi,
I'm an experienced English Coach who specializes in Business English, Accent reduction and developing confidence and fluency in spoken, written and aural comprehension. I've been teaching English for 10 years both to individuals and groups. I have obtained the highly regarded Cambridge CELTA teaching qualification and also have lots of experience teaching people from different backgrounds and nationalities.

I believe that speaking is the foundation for any language and that developing confidence and fluency in English are essential parts of the learning process. I have great experience in helping students reduce their accent and have assisted many students in developing a more natural and fluid way of speaking, enabling students to deliver successful presentations and enhance communication with both clients and colleagues.

The sessions have a strong focus on encouraging students to use English effectively in order to build student confidence, as one of the great hindrances to acquiring a second language is confidence.

I lived in Spain for 13 years and speak Spanish fluently. I currently live in Berlin. I love teaching English and learning new things about languages every day. When I'm not teaching, I like to spend time cooking, gardening, doing sports such as football, cycling, and volunteering in my neighborhood. Further I've started to learn German.

I'm looking forward to meeting you.



Hola,

Me llamo Harry. Soy profesor nativo de inglés con experiencia. Llevo enseñando inglés más de 6 años, doy clases tanto particulares como en grupo. Tengo el prestigioso certificado CELTA por la Universidad de Cambridge que habilita para la enseñanza tanto para jóvenes como para adultos. He dado clases a gente de todo el mundo pero estoy especializado en dar clases a hispanohablantes. Llevo viviendo en España más de 13 años y hablo español perfectamente. Mis clases son muy prácticas y pongo énfasis tanto en el desarrollo del inglés hablado como en la confianza y soltura del estudiante. Por supuesto las clases son divertidas, amenas y entretenidas.

No importa tu nivel, doy clases desde principiantes hasta los más avanzados. Si quieres mejorar tu inglés, ya sea por trabajo/estudios o simplemente por desarrollo personal, no dudes en reservar una clase de prueba conmigo, sin compromiso.

Sobre mí.

Soy del sureste de Inglaterra y tengo un acento neutro. Hoy en día vivo en Berlín, Alemania. Al igual que tú yo también soy estudiante de idiomas, es por ello que entiendo los retos y dificultades de aprender un idioma. Estudio el español todos los días y desde hace poco que he empezado a estudiar el alemán. En mi tiempo libre me gusta pasear con mis perros, cuidar mi jardín y cuando las condiciones lo permiten también me gusta surfear.
更多
教师数据统计
一小时内
4 年前
100.00%
3.145
15.4 课程均价
4.9
简历

教育
BA (Honours) IN HISTORY
Open University - UK

工作经历
Private English Tutor
N/A - Spain
Teaching english to students both face to face and online. Teaching to indivdiuals and to small groups.

认证/证书
Cambridge CELTA (Certificate in English Language Teaching to Adults )
Campbell College - Valencia, Spain
Certificate in English Language Teaching to Adults
查看更多教授该语言的老师: