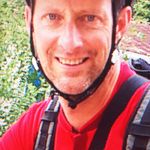 Martin Leggett
영국
•
2:28 PM (GMT+02:00)
원어민 쌤 프로필
Hi, I'm Martin​
My classes are fun & you'll enjoy learning.
You'll do lots of talking, you'll improve your vocabulary, I'll explain grammar points that you may have a problem with.
In no time you'll notice how quickly you improve.

I use different material for each student. We use Youtube, songs, reading & writing, podcasts, liveTv, Kahoot, Series, Documentaries, Media Online, Articles on 100's of topics. Homework to help you study at Home.......
So you won't get bored.

I also specialise in Cambridge Exams & I was an Examiner for the exams for 12 years in Sweden

Today is a great day to take a trial class with me, I'm sure you'll be happy & you're sure to get much better every class.
Enjoy your Day😎😍😄😀
더 보기
시범 레슨
One time, 30 minutes
선생님 통계
몇 시간 이내
5년 전
98.00%
279
13.0 평균 레슨
5.0
교육 경력

학위
Teaching English in Pre-Primary Education
NILE University Partnership - Norwich England
Advanced English Teaching Techniques
British Council - Online course
Learning new teaching techniques for face to face & online classes
French Language Higher Diploma Course
Université d'Avignon et des Pays de Vaucluse - Avignon France
Teaching English as a Foreign Language to Adults
University of Cambridge - Cambridge England

경력
English Teacher
The British Council - Madrid, Spain
English teacher to students at The University of Alcala de Henares and adults in Madrid. General English classes as well as Exam preparation & specialised classes for the university lecturers to teach their subjects in English.
Course Developer / Leader "Web 2.0 and Beyond"
Cervantes Training - Alcalá De Henares Area, Spain
An intensive course for teacher of the European Union enabling these professionals to use Web 2.0 in their classroom environment.
English Teacher for Young Learners
The British Council - Madrid, Spain
Teaching young learners English and preparation for the various Cambridge Exams
Business English Teacher
Linguarama Business School - Barcelona, Spain
Teaching Business English in Companies
English Teacher
The European Union - Brussels, Belgium
Teaching Business & Political English
English Teacher
Sahlgrenska University Hospital - Gothenburg, Sweden
Providing linguistic help to the Doctors and Nurses at the university hospital
English Teacher
Swedish Police - Kinna, Sweden
Providing linguistic support to the Police
University Lecturer of English
Viskadalens Folkhögskola University - Viskadalen, Sweden
Head of Department providing specially designed English development to the variety of courses at Viskadalens Folkhögskola University.
Don't you just love Phrasal Verbs..... To improve your fluency & your understanding of native English...
Language learning takes a lot of time and even more patience, I should know, I speak 3 languages. Spanish,...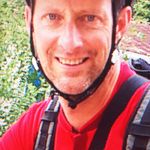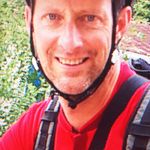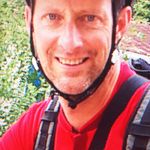 카테고리별 원어민 쌤 | 더 찾아보기:
시범 레슨
One time, 30 minutes