역대 최대 할인! 레슨 패키지 15% 할인 혜택.
만료일:

01:15:08:28

(쿠폰이 남았습니다.: 22)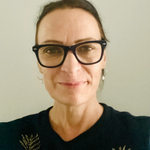 Sonja M. + Business English + General English +
포르투갈
•
9:46 AM (GMT+01:00)
Active Promotion (

10%

off)
Join me for a 10 or 20 lesson English Proficiency Bootcamp where you will spend 10 or 20 hours immersed in the English language. We will work together on all areas of English building on the skills of reading, writing, speaking and listening so that you will improve in your fluency and confidence. Book a free trial class so that I can assess your needs and help you to plan your learning journey! Use the Coupon SUMMER2022 to get 10% off your ten lesson mini bootcamp at the checkout.
원어민 쌤 프로필
Hello, my name is Sonja and I am originally from South Africa. I lived in England for ages but I live in Portugal now! I am crazy about art, dogs, cycling and travelling! In 2020 I went on a crazy adventure cycling trip across Costa Rica! I have my eye on a Cambodia cycle trip for 2022..... I speak fluent Portuguese and a fair bit of German.

I teach focused General English classes using dynamic, engaging content that will help you to build your vocabulary and gain confidence with speaking English. I specialize in helping you take your English skills to the next level with personalised English coaching with proven results!

I have a London background in corporate banking which is a huge plus for me with teaching business English. I teach focused Business English classes based on student needs analysis to students working for multinationals in areas such as banking, supply chain management, the oil industry and IT.

I hold a Bachelor of Science Degree with a major in Education plus a 300 Hour TEFL Diploma and I am a native English speaker with slight South African accent. I left my corporate job in investment banking to become a teacher and I am so glad I did. I find teaching to be a truly rewarding occupation and it really does not feel like a job to me at all.

I am a Certified IELTS exam Coach for IELTS Reading, Speaking, Listening + IELTS Writing coaching. I have 16 + years of formal ESL classroom experience and I have taught around 3000 online English Proficiency lessons to students from around the world over the past 3 years.

I provide dynamic, engaging content and fast paced lessons matched to your CFR level and we will work on improving areas of vocabulary, listening skills via audio recordings or short video presentations and worksheet content in the online classroom that gets you thinking about new sets of vocabulary words and how to use them in context. There is plenty of opportunity for discussion and for you to practice your conversational skills as well as error and pronunciation correction!

If you would like homework you can pick a homework option!
Lesson plans are uploaded before each lesson and you can go into the classroom anytime to access the lesson materials after the class.

I love how teaching inspires one to keep learning and improve!

더 보기
시범 레슨
One time, 30 minutes
선생님 통계
몇 시간 이내
3년 전
99.00%
259
9.7 평균 레슨
5.0
교육 경력

학위

경력
IELTS Exam Coach and Career Focused Conversation Class Tutor
확인됨
Cambly Online English Tutoring
IELTS exam coaching, career focused Business English, conversation class tutor
Business English Teacher
Busuu Live - Online
Business English for Corporate Clients
ESL Teacher
확인됨
The English Academy - Portugal
IELTS is a tough exam that tests your ability to paraphrase in the English language. Simply put, IELTS...
The types of COMPLETION TASKS you may find in the IELTS Reading exam are as follows: NOTE COMPLETION...
카테고리별 원어민 쌤 | 더 찾아보기:
시범 레슨
One time, 30 minutes