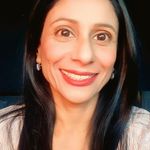 NAS PRO Tutor CELTA IELTS PTE certified
Южная Африка
•
6:01 AM (GMT+02:00)
Обо мне
🎓 CELTA Certified Expertise:
NAS is a highly qualified ESL teacher with a CELTA certification, bringing more than 12 years of international teaching experience to your language journey.
NAS is a CELTA PRO Tutor who has visited / lived in
🇨🇳🇰🇷🇲🇾🇹🇭🇮🇹🇪🇸🇬🇷🇸🇬🇷🇺🇧🇷🇺🇸🇬🇧🇲🇺🇨🇭🇿🇼🇸🇦🇦🇪🇶🇦 🇹🇷🇿🇦🇫🇷

⏰ 11,000+ Hours of Teaching: NAS has devoted over 11,000 hours to online teaching, making her a seasoned professional in the realm of virtual education.

🌍 Global Learning: With NAS, you'll have the opportunity to connect with English from a global perspective, making language learning a culturally enriching experience.

💬 Interactive Learning: NAS's teaching approach is interactive and immersive, making lessons enjoyable and highly educational.

📚 Unlock Language Proficiency: NAS is dedicated to helping you unlock the power of language, equipping you with the skills and confidence needed to communicate effectively.

🗓️ Book Your ESL Lesson Today: Don't miss the chance to learn with NAS, an experienced ESL teacher who is committed to your language journey.

Your path to English language proficiency starts here! 🚀
Please note that all lessons are 55 minutes

IELTS or PTE by special request at $60/55 minutes
Подробнее
Мои пробные уроки
Your trial lesson is designed to assess your current English level and tailor our future lessons to meet your unique needs.
During this session, we will:
Introduce Ourselves: You'll get to know NAS
Assess Your Skills: Conduct a brief diagnostic test to gauge your English proficiency.
Set Goals: Together, we'll discuss your language learning goals and preferences!
Plan Your Journey: We'll outline how our lessons will work and what you can expect from our classes.
Подробнее
Пробный урок
Один раз, 30 минут
Статистика учителя
В течение часа
6 years ago
100.00%
796
20.8 уроков в среднем
5.0
Резюме

Образование
Global Teaching Online Certification
Global - Online
CELTA
UNIVERSITY OF CAMBRIDGE - UK
I am proud to hold a CELTA B Grade certification, a distinguished qualification awarded to only the top 10% of ESL tutors worldwide. This prestigious certification signifies that you can expect top-tier tutoring services, featuring CELTA-based lesson plans meticulously designed with a learner-centric focus.
GLOBAL TEFL
GLOBAL UK - UK
A fully accredited, intensive 150 hour blended course aimed at introducing teachers to the world of TEFL. Testing, Lesson planning and Feedback ensure that candidates achieve the requisite standards required by schools and universities.

Опыт работы
PROFESSIONAL TEACHER - Test Specialist
ITALKI - ONLINE
I bring extensive teaching experience to italki, having conducted over 3000 individual lessons and facilitated 400 group classes, webinars, and training sessions. My commitment to delivering high-quality language instruction ensures a dynamic and effective learning environment for students.
Course Creator
UDEMY - ONLINE
Course Creator: IELTS Specialist I take pride in my role as a course creator, having developed and curated a comprehensive portfolio of more than 12 specialized courses and tutorials dedicated exclusively to IELTS preparation. These resources are designed to empower students with the skills and knowledge needed to excel in the IELTS examination.
IELTS SPECIALIST
BRITISH SIDE (previously British Council) - ISTANBUL
As a BC trained teacher, I understand the inner workings of the IELTS exam and taught more than ten 54-hour IELTS courses. In addition, I tutored VIP clients, including the GM of the second largest company in the country and the CEO of AXA. Furthermore. I delivered weekly lessons to members of the KOC group. I also taught (and loved) Beginner classes and Conversation classes. So all in all, the BC methodology and ethos trained me to wear many hats with flair!
CAMBLY PRO TUTOR
CAMBLY - Online
During my two years with Cambly, I played a pivotal role in establishing and promoting their IELTS division. This involved the creation of video content featuring mock IELTS tests, contributing to consistent collaboration with their Chinese division, and actively marketing the IELTS program. Furthermore, my dedication to teaching led me to accumulate over 3000 teaching hours during my tenure with Cambly.
ONLINE TUTOR
TELELANGUE - FRANCE
Working with Telelangue, an online platform with a strong emphasis on Business English, allowed me to refine my skills in this specialized field. Additionally, my experience with this online company sparked my passion for online teaching.
ASSESSOR
WALL STREET ENGLISH - ISTANBUL, TURKEY
As an assessor, I tested students as they progressed from Waystage through to Mastery. In addition, I led English corners, delivered Complimentary (Grammar based) classes and Social clubs during my one-year tenure at WSE Turkey.
SENIOR TEACHER
WALL STREET ENGLISH - CHINA
Wall Street English (2013 - 2014) Beijing and Shenzhen, China During my tenure at Wall Street English, I held a multifaceted role as an assessor and VIP instructor. In this capacity, I organized engaging social activities that seamlessly incorporated English language skills for our VIP students. My responsibilities encompassed teaching at all proficiency levels, ranging from Waystage to Mastery. I also had the privilege of leading English Corner discussion groups and providing valuable mentorship to our dedicated students. My experience extended beyond the classroom, as I lived and worked in three distinct Chinese cities, affording me a deep understanding of the culture, customs, and the unique challenges students face as they strive to achieve their language learning goals.
TEACHER
NENU HIGH SCHOOL - CHANGCHUN, CHINA
In conjunction with classes at Perfect English, I also taught classes of up to 60 students at NENU HIGH SCHOOL, one of the most prestigious institutes in China.
TEACHER
PERFECT ENGLISH - CHANGCHUN, CHINA
At a private language school, I had the privilege of tutoring students spanning various age groups, providing them with dedicated guidance on their paths to language mastery. This role allowed me to work closely with individuals at different stages of their language learning journey. Transition to Wall Street English Following a noteworthy six-month tenure marked by the challenge of temperatures plunging below -30, I embarked on a new chapter in Beijing. There, I proudly joined the prestigious Pearson company, Wall Street English, to further my career in language education.

Сертификаты
IELTS SPECIALIST
GLOBAL UK - UK
Professional Development: Specialist in Test Preparation (IELTS) Intensive Course Description: Completed an intensive course dedicated to becoming a specialist in test preparation, with a strong emphasis on IELTS.
Teaching Online Specialist
GLOBAL UK - UK
A comprehensive course which deals with the tools and platforms required to deliver a superlative Online Teaching experience to learners. This certification enables me to create innovative online course material which helps extend the class beyond classroom interaction, provide course material pre and post class as well as set tasks. The advanced skills and techniques required to Teach Online are taught in the course.
Improving your IELTS score with the use of Grammar. According to the Criteria and requirements for...
•Describe a time when you were bored •You should say •When it was •Who you were with •What you did...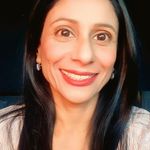 4 years ago
•
Комментарии: 0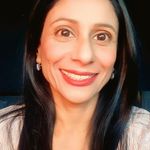 4 years ago
•
Комментарии: 1
Просмотрите профили других учителей, выбрав нужный аспект:
Пробный урок
Один раз, 30 минут