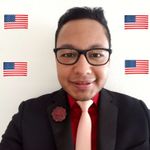 ⭐Enri⭐ YOUR ENGLISH EXPERT & TRAINER
Germany
•
11:38 AM (GMT+02:00)
Speaks
Native
,
C2
,
C2
,
C2
,
C2
,
B1
About Me
ONLY-ENGLISH ON VERBLING -(AWESOME) - About me:
My passion is Second Language Acquisition. I speak several languages proficiently, and can help you GET RESULTS w/proven methods.

These are the specializations that I offer:
Law / Legal English
Medicine / Medical English / help with USMLE steps - Help on ECFMG process.
TEST PREP: IELTS PTE CELPIP CELTA TOEFL

☆☆☆☆☆ YOUR EFFORT + MY EXPERIENCE & PROVEN METHODS = YOUR SUCCESS ☆☆☆☆☆ ALL of my students have long term goals and find me friendly & dedicated. My #1 concern is making a plan for each student to focus on & achieve success! :-)

***TYPE OF CLASSES THAT I OFFER*** :

1. Total English A1 to B1, Supreme English with grammar help (masterclass) + OR BUSINESS, IF YOU HAVE THE LEVEL For MEETINGS, INTERVIEWS, Negotiations & EMAILS, Accounting, Finance, Marketing,

Total English A1- B1 is a properly standardized and scaled course that takes you in order from A to Z to acquire the language in the most professional and natural way possible.

No workbook needed. I'll provide you, as your tutor, all the worksheets for every lesson in advance. 

We will cover a variety of topics and you will learn and practice: listening, speaking, reading, writing and basic grammar.

Unit 1: Pronunciation, Hello, How are you, Goodbye

Unit 2: Introduce yourself

Unit 3: Job & Work

Unit 4: Hobbies

Unit 5: Family

Unit 6: Weather

Unit 7: Time

Unit 8: Daily Activities

Unit 9: Eating & Drinking

Unit 10: Shopping

Unit 11: Restaurant

Unit 12: Past Tense

Unit 13: Body Parts

Unit 14: At the Doctor's

Unit 15: Describing People

Unit 16: Clothes

Unit 17: Modal verbs wrap up

Unit 18: Conversation & Quiz

Unit 19: pronouns

Unit 20: Vacation

Unit 21: Holidays I: Silvester

Unit 22: Holidays

Unit 23: Birthday

Unit 24: Conversation & Quiz

Unit 25: Apartment & Living

Unit 26: Going Out

Unit 27: Directions

Unit 28: Comparison

Unit 29: Feelings

Unit 30: Conversation & Quiz

Unit 31: Passive

Unit 32: Wishful Thinking (subjunctive)

Unit 33: Character traits

Unit 34: subordinate clauses

Unit 35: Relative clauses.

LOS 35 TEMAS QUE ESTÁN ARRIBA ESCRITOS EN INGLES LOS TOCAREMOS Y ESTUDIAREMOS JUNTOS DE TAL MANERA DE QUE PUEDAS ENTENDER AVANZAR Y SOBRE TODO HABLARRRRRRRRRRRRRRRRRRRRRRRRR EN INGLES. Dame tu voto de confianza, créeme si no te hago hablar ingles, te regalo un ferrari. que tal si apostamos!!!! , ya en serio. Soy supremamente profesional y exigente. Si me das este voto de confianza te aseguro en poco hablaras ingles fluidamente. :).

2. CONVERSATION - Accent reduction, pronunciation and a little of your skills in writing - all Levels A1 to C2. ☆☆☆☆☆

In this section. Rather, in this conversation class what I really want is to make you feel comfortable and in a very calm environment. I consider myself a great speaker, I am a guy who talks a lot, I make some jokes, besides, but you know what. I'll teach you. Yes, if you are looking for a teacher who will guide you subtly in this world of English. I think I am the person for you. Give me a vote of confidence, you will love it.

So, what kind of conversations should we have with Native English speakers?

Beginner Level Free Talk topics for English Speaking lessons

 What did you do this week?
2.    Why do you plan to this weekend?
3.    Tell me about your family
4.    Describe your job
5.    Tell us about your hobbies
6.    Tell us about your pets
7.    What kind of music do you like?
8.    What kind of movies do you like?
9.    What did you eat for lunch?
10.  What kind of food do you like to eat?
11.    What was your childhood like?
12.    Why are you learning English?
13.    Tell us about your best friend?
14.    What did you do on your birthday?
15.    What is your favorite holiday?
16.    What are your main goals for this year?
17.    Cats or dogs? Who do you prefer?
18.    What kind of vehicles do you like?
19.    What is your favorite country to live?
20.    Where do you like to travel?

Intermediate Level Free Talk topics for Spoken English classes

 Are you a spender or a saver?
2.    What inspires you as a person?
3.    Do you believe in astrology?
4.    Do you believe in love at first sight?
5.    Do you believe in life after death?
6.    Tell us about a signature dish you cook?
7.    Are you a planner or a spontaneous person?
8.    Do you watch horror movies?
9.    What is the craziest thing you have done?
10.  Are exams a good way to judge us?
11.    What is the best way to learn English?
12.    Are you a dreamer or a doer?
13.    Is Facebook good or bad?
14.    How do you make new friends?
15.    Is luck a big part of life?

Te encantara, Dale!!!!

3. Total English B2 - C2 + OR TEST PREP > IELTS - PTE - CELPIP - CELTA- TOEFL - Masterclass all skills, ☆☆☆☆☆

Introduction in English

All these topics below are organized in a meticulous way to be studied and put into practice immediately. If you are and or belong to the levels from B2 to C2 then here is this wonder so that you and I will share it together. Both in conversations and real-life academic and practical exercises.

Introduction in Spanish

Todos estos temas a continuación están organizados de una manera meticulosa para ser estudiados y puestos en práctica inmediatamente. Si estas y o perteneces a los niveles desde B2 hasta C2 entonces aqui esta esto maravillo para que tu y yo lo compartiremos juntos. Tanto en conversaciones y ejercicios prácticos académicos y de vida real.

 

TOPICS

COMPOUND ADJECTIVES.
TYPES OF ADVERBS IN GRAMMAR AND POSITION OF THEM.
CONNECTORS: AS WELL AS, WHEREAS, WHILE, AS A CONSEQUENCE.
DESPITE AND IN SPITE OF.
DIFFERENCE BETWEEN ALIKE Y LIKE ALIKE Y LIKE.
DIFFERENCE BETWEEN IF Y WHETHER IF Y WHETHER.
DIFFERENCE BETWEEN LIKELY -PROBABLY LIKELY Y PROBABLY.
DIFFERENCE BETWEEN SPECIALLY Y ESPECIALLY.
HAVE SOMETHING DONE.
IN ORDER TO AND, SO AS TO.
INVESTMENTS IN CONDITIONAL SENTENCES.
SELDOM, NEVER, RARELY, NOT ONLY.
MODAL VERBS MODAL VERBS.
RELATIVE SENTENCES RELATIVE CLAUSES.
PASSIVE VOICE.
POSSESSIVE + ING.
REPORTING VERBS.
USED TO Y WOULD USED TO Y WOULD.
VERBS WITH -ING OR TO INFINITIVE.
NEED + ING
SUBJECT - ING
INFINITIVE VERB REMEMBER.
VERB TO STOP.
VERB PATTERNS MIND, LET, ALLOW, MAKE Y WANT.
BE WORTH.
WOULD RATHER.
REGRET, WISH, SHOULD HAVE.
TRANSITIVE AND INTRANSITIVE VERB TYPES.
WISH.

SAMPLE OF IELTS AND MORE THAT IS NOT HERE>
The IELTS course :
Lesson 1 : Opinion Essay
Lesson 2 : Line Graph
Lesson 3 : Discuss Both Sides Essay
Lesson 4 : Bar Graph
Lesson 5 : Problem Solution Essay
Lesson 6 : Pie Chart
Lesson 7 : Advantage Disadvantage Essay
Lesson 8 : Table
Lesson 9 : Maps
Lesson 10 : Process Diagram
Lesson 11 : Cause/Solution
Lesson 12: Two Question Essay

4. LAW / LEGAL CLASS ~~ OR~~~ MEDICINE CLASS. TERMINOLOGY AND APPROVAL PROCESS FOR PHYSICIANS IN THE UNITED STATES OR ENGLISH-SPEAKING COUNTRIES. Medical English.

LEGAL/LAW CLASS ~ ALSO MEDICINE CLASS, HOW TO TRANSFER AND BECOME A DOCTOR IN THE UNITED STATES OR IN AN ENGLISH SPEAKING COUNTRY, INFO BELOW AFTER LEGAL

How should you learn legal English?
Law schools have reading lists for their students, books and articles they are expected to read. If your interest is professional, You should start here with me.. I would tell you to not start with a list of words, a vocabulary list, because such lists have no context. It is very important to understand how the words are used in context, knowledge which can be acquired by reading texts that use the words you want to master.
If you find such texts difficult, you might want to start by reading lawyer mystery books, such as the works of John Grisham. They are entertaining and will familiarize you with the most commonly used terms.
Below you will find a general list of terms that, although they do not have context, will help you understand in general terms how these words are transformed into reality. As a representative at the negotiating tables of the United States government in world academic contexts, I have developed the highest skills regarding the legal environment.
Abandonment
Abate
Abide by
Abuse of discretion


MEDICINE CLASS, HOW TO BECOME A DOCTOR IN THE UNITED STATES OR IN AN ENGLISH SPEAKING COUNTRY:

Doctors are perhaps the professional sector that most needs knowledge of English, as most of the research and advances in the health sector are published in English. In addition, many of the medical and pharmacology conferences are held in this language. This is how learning English is a necessity that you cannot postpone. The city of Philadelphia is the headquarters of ECFMG. If you are a doctor or health staff, you will understand what that is. I have worked for many years in my city helping doctors from all over the world to prepare to pass the exams that this commission has.

5. English ☆☆GROUP CLASS☆☆: Wildcard, students in this group know the conditions.

English and spanish GROUP CLASS: Amy, Maria, Fey, Charls, Mikel, Felipe, Mr. James, Mr. Christian, Vitor, Ana Paula, Graciano, Josef, Gabriel, students in this group know the conditions. Etc.








Read More
My trial lessons
In this Trial lesson, you as a student will have the opportunity to know me and better yet, speak about those aspects of the language studied that cause you problems. We will have the chance to work together and resolve those concerns, not without forgetting that professionalism and some smiles are fundamental aspects of this matter :)
Read More
Trial Lesson
One time, 30 minutes
Teacher Stats
Within an hour
3 years ago
87.00%
362
14.0 lesson average
5.0
Teaching Expertise
Beginner
Upper Beginner
Intermediate
Upper Intermediate
Advanced
Upper Advanced
American English
Canadian English
Résumé

Work Experience
International agent in research
University of pennsylvania - Philadelphia U.S
International agent in research - Work carried out in the United States, Germany and Switzerland related to the analysis of the main universities of those countries in relation to processes in education for professionals in the health sector and new technologies in that field of knowledge.
Teacher of English as a foreing language
Verified
USA, University Sector
I am a native speaker of english and I have worked on different university projects in the United States to help migrates especially from Latin America, in order to encourage them to acquire the English language for better job opportunities within the American Union.
See more teachers who teach:
Trial Lesson
One time, 30 minutes