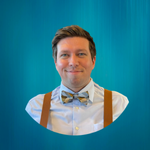 Gary Moore
United States
•
11:49 PM (GMT-04:00)
About Me
𝗣𝗹𝗲𝗮𝘀𝗲 𝗿𝗲𝗮𝗱 𝗲𝘃𝗲𝗿𝘆𝘁𝗵𝗶𝗻𝗴 𝗵𝗲𝗿𝗲 𝗯𝗲𝗳𝗼𝗿𝗲 𝗯𝗼𝗼𝗸𝗶𝗻𝗴. You are not confident speaking English because you know you have issues with fluency, pronunciation, and accuracy (grammar and vocabulary choice). Also, you may feel your fluency has improved through conversational lessons, but you still don't feel confident about your accuracy and pronunciation. The reason for this feeling is that you are most likely not receiving honest and constructive feedback from native speakers about your English, and the errors you have in your English are now difficult to change because you have been making them for years or decades now. To use the TESOL industry term, your errors have "fossilized." I specialize in eliminating fossilized errors through focused practice and hard work.

𝗘𝗿𝗿𝗼𝗿 𝗲𝗹𝗶𝗺𝗶𝗻𝗮𝘁𝗶𝗼𝗻/𝗮𝗰𝗰𝘂𝗿𝗮𝗰𝘆 𝗶𝗺𝗽𝗿𝗼𝘃𝗲𝗺𝗲𝗻𝘁, 𝗮𝗹𝗼𝗻𝗴 𝘄𝗶𝘁𝗵 𝗳𝗹𝘂𝗲𝗻𝗰𝘆 𝗱𝗲𝘃𝗲𝗹𝗼𝗽𝗺𝗲𝗻𝘁, 𝗶𝘀 𝘁𝗵𝗲 𝗸𝗲𝘆 𝘁𝗼 𝗶𝗺𝗽𝗿𝗼𝘃𝗶𝗻𝗴 𝘆𝗼𝘂𝗿 𝘀𝗽𝗼𝗸𝗲𝗻 𝗘𝗻𝗴𝗹𝗶𝘀𝗵, and you should choose me as a teacher because I am courageous and caring enough to point out every single error that you make and focus on correcting those errors until they are eliminated from your English. Few teachers consistently correct you because it is hard work for both the teacher and you, and 𝗯𝗲𝗶𝗻𝗴 𝗰𝗼𝗿𝗿𝗲𝗰𝘁𝗲𝗱 𝘄𝗶𝗹𝗹 𝘁𝗮𝗸𝗲 𝘆𝗼𝘂 𝗼𝘂𝘁 𝗼𝗳 𝘆𝗼𝘂𝗿 𝗰𝗼𝗺𝗳𝗼𝗿𝘁 𝘇𝗼𝗻𝗲. However, I do error correction like this because I know it works and it will get you results.

I will also carefully select topics to speak about based on your goals and have you answer relevant questions about the topics in order to develop your fluency in those areas. 𝗧𝗵𝗶𝘀 𝗶𝘀 𝗻𝗼𝘁 𝗮𝗻 𝘂𝗻𝗳𝗼𝗰𝘂𝘀𝗲𝗱 𝗰𝗼𝗻𝘃𝗲𝗿𝘀𝗮𝘁𝗶𝗼𝗻 𝗹𝗲𝘀𝘀𝗼𝗻 𝗯𝘂𝘁 𝗮𝗻 𝗮𝗰𝗰𝘂𝗿𝗮𝗰𝘆 𝗶𝗺𝗽𝗿𝗼𝘃𝗲𝗺𝗲𝗻𝘁 𝗮𝗻𝗱 𝗳𝗹𝘂𝗲𝗻𝗰𝘆 𝗱𝗲𝘃𝗲𝗹𝗼𝗽𝗺𝗲𝗻𝘁 𝗹𝗲𝘀𝘀𝗼𝗻.

Please message me if you have additional questions. I'm looking forward to meeting you! Also, it should be obvious, but 𝗶𝗳 𝘆𝗼𝘂 𝘄𝗼𝗿𝗸 𝗳𝗼𝗿 𝗼𝗿 𝘀𝘂𝗽𝗽𝗼𝗿𝘁 𝗮 𝗽𝗼𝗹𝗶𝘁𝗶𝗰𝗮𝗹 𝗽𝗮𝗿𝘁𝘆/𝗺𝗶𝗹𝗶𝘁𝗮𝗿𝘆 𝘁𝗵𝗮𝘁 𝗶𝘀 𝘄𝗼𝗿𝗸𝗶𝗻𝗴 𝗮𝗴𝗮𝗶𝗻𝘀𝘁 𝘁𝗵𝗲 𝗨𝗦 𝗴𝗼𝘃𝗲𝗿𝗻𝗺𝗲𝗻𝘁, 𝗽𝗹𝗲𝗮𝘀𝗲 𝗱𝗼𝗻'𝘁 𝗯𝗼𝗼𝗸 𝗹𝗲𝘀𝘀𝗼𝗻𝘀 𝘄𝗶𝘁𝗵 𝗺𝗲.

***𝗟𝗲𝘀𝘀𝗼𝗻 𝗧𝗶𝗺𝗲***
𝗟𝗲𝘀𝘀𝗼𝗻𝘀 𝗮𝗿𝗲 𝗮𝗻 𝗮𝗰𝗮𝗱𝗲𝗺𝗶𝗰 𝗵𝗼𝘂𝗿, 𝗼𝗿 𝟱𝟬 𝗺𝗶𝗻𝘂𝘁𝗲𝘀 𝗹𝗼𝗻𝗴. This is done to provide a high quality experience as well as to offer the greatest availability to my students. 𝗧𝗿𝗶𝗮𝗹 𝗹𝗲𝘀𝘀𝗼𝗻𝘀 𝗮𝗿𝗲 𝟮𝟱 𝗺𝗶𝗻𝘂𝘁𝗲𝘀 𝗹𝗼𝗻𝗴.

***𝗠𝘆 𝗔𝘁𝘁𝗲𝗻𝗱𝗮𝗻𝗰𝗲 𝗣𝗼𝗹𝗶𝗰𝘆***
𝗘𝘃𝗲𝗿𝘆 𝟲 𝗺𝗼𝗻𝘁𝗵𝘀 𝘆𝗼𝘂 𝗰𝗮𝗻 𝗵𝗮𝘃𝗲:
𝟭 𝗿𝗲𝘀𝗰𝗵𝗲𝗱𝘂𝗹𝗲𝗱 𝗹𝗲𝘀𝘀𝗼𝗻 on the same day or the day before
𝟭 𝗹𝗲𝘀𝘀𝗼𝗻 𝗰𝗮𝗻𝗰𝗲𝗹𝗹𝗮𝘁𝗶𝗼𝗻 within 12 hours of the lesson

Rescheduling a lesson with at least two days notice is okay unless it becomes frequent.

𝗜𝗳 𝘆𝗼𝘂 𝗮𝗿𝗲 𝗴𝗼𝗶𝗻𝗴 𝘁𝗼 𝘀𝗵𝗼𝗿𝘁 𝘁𝗲𝗿𝗺 𝗻𝗼𝘁𝗶𝗰𝗲 𝗿𝗲𝘀𝗰𝗵𝗲𝗱𝘂𝗹𝗲 𝗼𝗿 𝗰𝗮𝗻𝗰𝗲𝗹 𝗺𝗼𝗿𝗲 𝘁𝗵𝗮𝗻 𝘁𝗵𝗮𝘁 𝗶𝗻 𝟲 𝗺𝗼𝗻𝘁𝗵𝘀 𝘆𝗼𝘂 𝗵𝗮𝘃𝗲 𝘁𝘄𝗼 𝗼𝗽𝘁𝗶𝗼𝗻𝘀:
1. You keep the lesson scheduled and allow me to collect the whole amount of money.
2. I cancel your remaining lessons, you receive Verbling credit, and you will have to find another teacher on Verbling.










Read More
My trial lessons
The trial lesson is for me to discover your goals, what topics we should focus on, and to listen for some major and minor errors in your spoken English vocabulary, grammar, and pronunciation.
Read More
Trial Lesson
One time, 30 minutes
Teacher Stats
Within a few hours
8 years ago
100.00%
3 687
13.8 lesson average
5.0
Teaching Expertise
Intermediate
Upper Intermediate
Résumé

Education
Post Graduate Courses
Webster University and Regent's University London - Online and in London, UK
Bachelor of Applied Science
University of Central Florida - Cocoa, Florida and Orlando, Florida
Associate in Arts and an Associate of Science Degree
Eastern Florida State College - Melbourne, Florida

Work Experience
English Teacher for Corporate Clients
Busuu - Online
Online English Instructor - Independent Contractor
EF Education First /EF English First - Online
Taught English to children and teenager as well as English and Business English to adult students one on one online.
Teaching English as a Second Language Instructor - Seasonal
Netherhall Education Association - Hampstead, London, UK
I taught 11 intermediate to advanced students, ages 14-15, from Quito, Ecuador. Lead them on tours in London and to Oxford University, Cambridge University, and Windsor Castle.

Certifications
160 Hours of Certifications from TEFL Fullcircle
TEFL Fullcircle - Online and based in London, UK
Advanced Certificate in Teaching English as a Foreign Language with a Specialization in Teaching English to Young Learners Specialization
150 Hours of Certifications from Premier TEFL
Premier TEFL - Online and based in Cork, Ireland
Specialized in Business English, Teaching Online, IELTS Specialist, TOEIC Exam, and Advanced English Grammar
See more teachers who teach:
Trial Lesson
One time, 30 minutes